NOTE: most all of the breads listed below are available every day, with the exception of something that may be seasonal or featured for a specific amount of time.
Farmhouse White
The best old-fashioned handcrafted white sandwich bread you've ever tasted. Five simple ingredients — unbleached, unbromated white flour, water, honey, yeast, and salt!
Honey Whole Wheat
Our Honey Whole Wheat is one of our most popular breads with a healthy balance of 100% whole wheat flour and all natural ingredients, this loaf is great for your weekly sandwich go-to!
Dakota
Dakota is our most popular grain bread with sunflower seeds, pumpkin seeds, sesame seeds and millet making for a crunchy, hearty delight.
Sourdough
Our Sourdough loaf has been perfected with a harder outside layer of crust with a soft, moist, and chewy center.
Challah
This beautifully braided, fluffy-light, slightly sweet bread makes a great dinner centerpiece. Then, turn the leftovers into a mouthwatering French toast the next morning!
Lightly Sweet Dinner Rolls
These mouth-wateringly soft and light rolls are made with honey to give notes of sweetness and become the perfect dinner roll!
Little Loaves
About half the size of our normal loaves, Little Loaves are absolutely perfect for trying new breads without worrying if you are going to finish them! We make little loaves weekly, so stop in or call to see what we have on our shelves!
Cinnamon Burst
Bursts of cinnamony goodness are spread throughout this delicious whole grain bread. Perfect for French Toast or a lightly sweet snack!
Extreme Cinnamon Swirl
Love sweet cinnamon? This is the bread for you! The Extreme Cinnamon Swirl has an ooey-goey cinnamon filling that is swirled into a handcrafted loaf.
Apple Cobbler Loaf
This Apple Cobbler loaf is perfect for any sweet tooth, with each bite having a balance of soft apple and cinnamon filling, it's like pie, in a loaf of bread!
Peach Cobbler Loaf
This loaf has chunks of sweet and tangy peaches, swirled with our delicious cinnamon and brown sugar filling, and rolled into a handmade loaf.
Blueberry Cobbler Loaf
Plump, juicy blueberries, tasty cinnamon and sugar, all rolled into a loaf and baked to perfection!
Savannah Cobbler Loaf
Blueberries, raspberries, peaches, brown sugar and cinnamon filling all work together to create the best of all the cobblers in this flavorful, mouthwatering loaf!
Pumpkin Chocolate Chip Loaf
This Pumpkin Loaf is perfect all year round, with an added sweetness of Chocolate Chips!!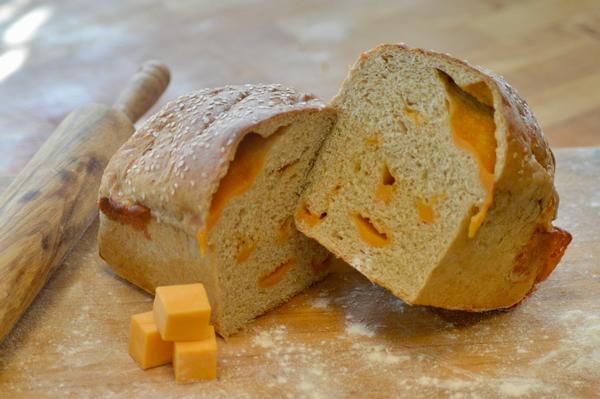 Cheddar Garlic Loaf
Our Cheddar Garlic Loaf is the perfect side to any savory meal! With bits of cheddar cheese mixed throughout the garlic dough this loaf also makes for the best sandwich bread!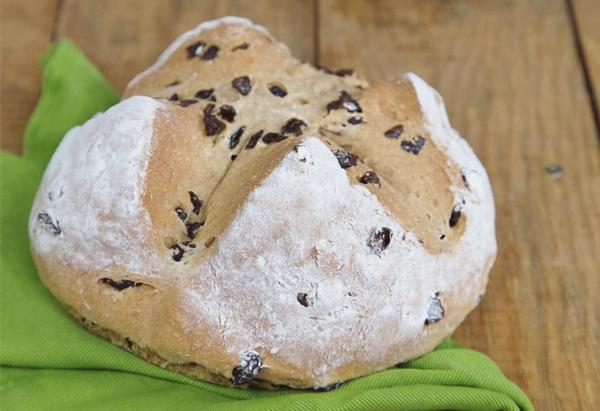 Irish Soda Bread
If you have never tried Irish Soda Raisin Bread, you are missing out! This bread is perfect to toast until crispy and lather with a rich butter. Dense, and delicious.