Not only do we have tons of sweets and breads, but we have a full coffee bar as well! From anything espresso to classic drip coffee we have just about everything to please our local coffee fanatics!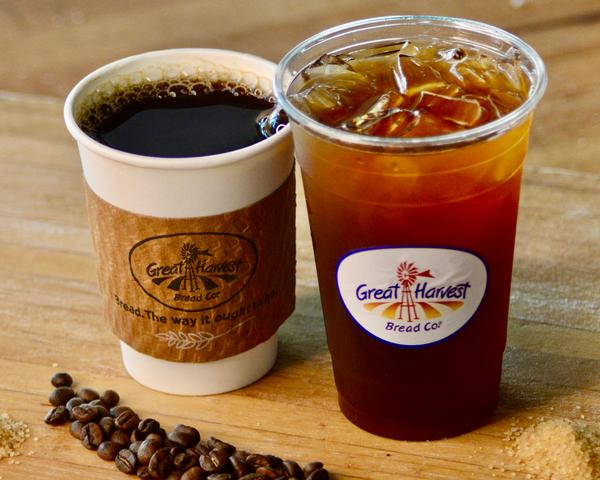 Hot and Iced Coffee
Classic Cup of Joe, you can not go wrong here! Perfect balance to any of our sweets!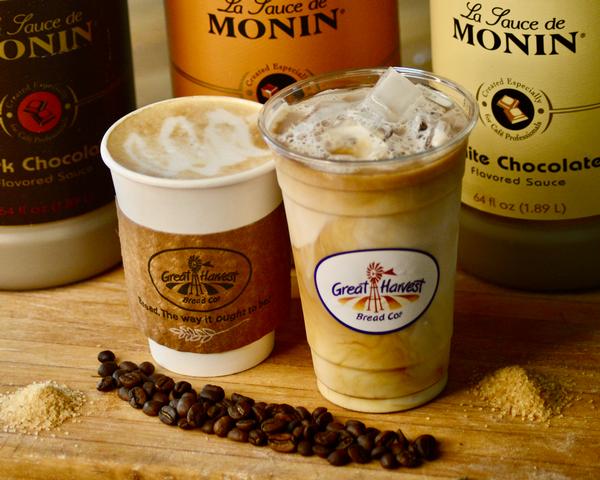 Hot and Iced Lattes
Our Iced Latte is a refreshing and invigorating blend of smooth espresso and cold, creamy milk, while our Hot Latte offers the same espresso goodness, but in a comforting, steaming cup, both delivering the perfect coffee experience for any weather.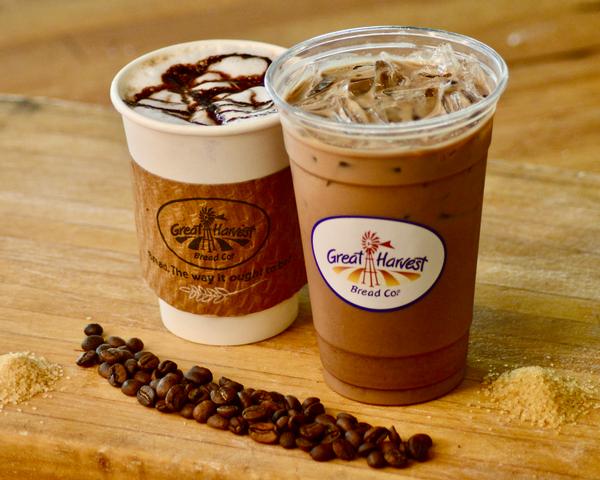 Hot and Iced Mocha
Love coffee and chocolate? Why not have both! Try our rich hot or iced mochas to cure that sweet tooth!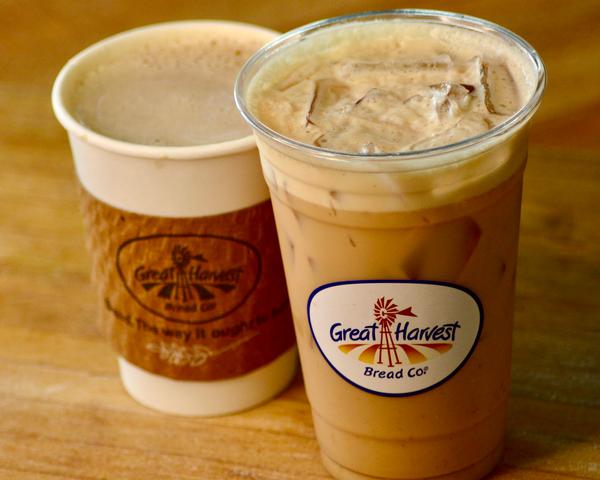 Hot and Iced Chai Latte
Our Chai Latte is a warm and aromatic blend of fragrant spices and creamy steamed milk, offering a comforting and indulgent sip of relaxation with every cup.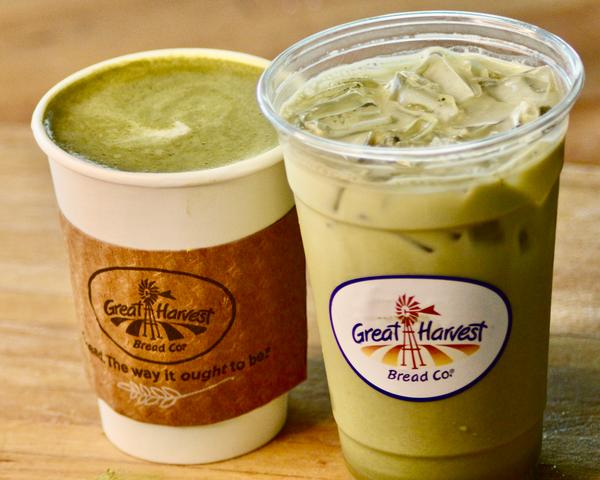 Hot and Iced Matcha
Another great tea based drink is Matcha! Matcha is a finely ground green tea that we use to make a delicious drink with.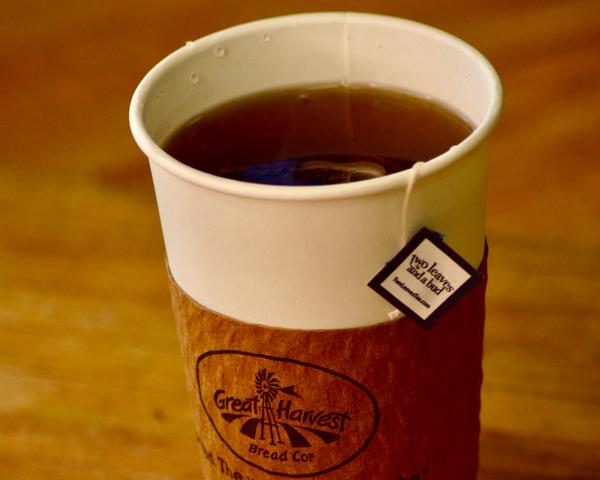 Two Leaves Hot Tea
Finally our last tea option is our Hot Tea. We serve you a cup of hot water and you get to choose from our dozens of our Two Leaves tea company flavor options.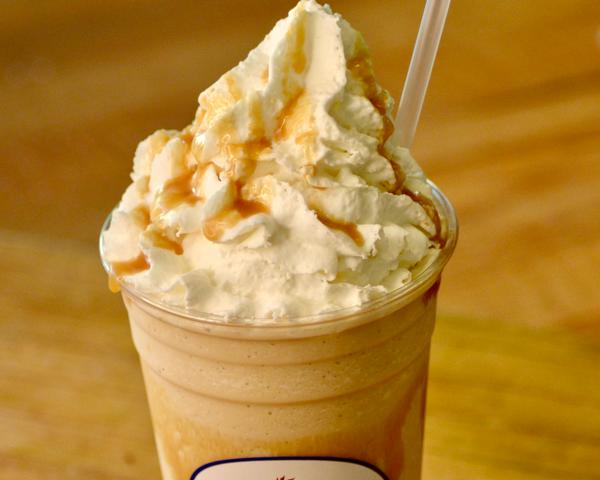 Frappuccino
The Frappuccino is made for any sweet coffee lover who wants a nice cold beverage. This is a blended ice coffee drink with your choice of flavoring, pictured here is a Caramel Frappuccino!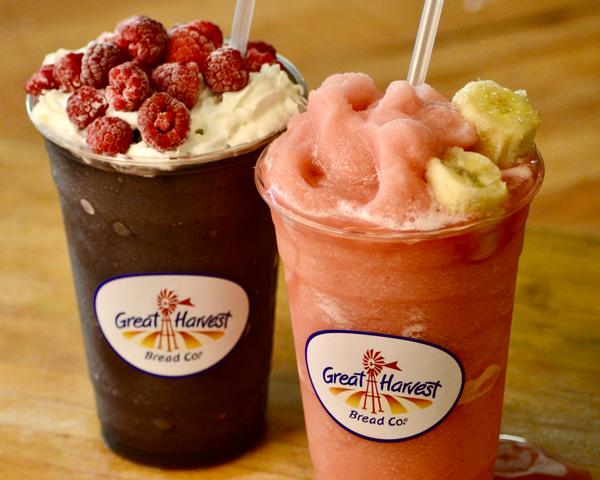 Smoothies
Our Fruit Smoothies are a burst of natural sweetness and vibrant flavors, crafted with fresh fruits and blended to perfection for a refreshing and healthy way to enjoy your favorite fruits.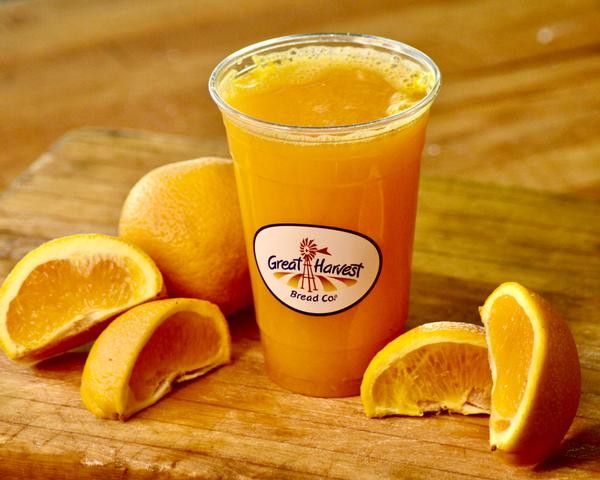 Fresh Squeezed Orange Juice
Our Fresh Squeezed Orange Juice is more than a beverage, it is an experience. We invested in an orange juicer machine that features a clear front guard that allows our customers to witness their oranges being juiced!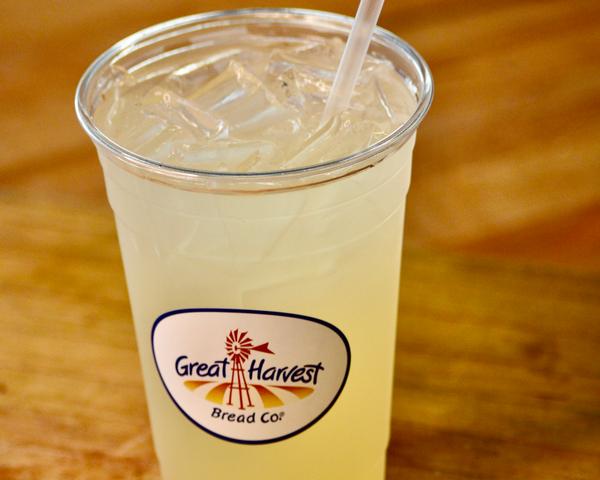 Lemonade
Our Lemonade is a classic hot day drink that we serve all year round. It is also the perfect drink choice to go with in our Sandwich Meal Deals that get you a drink and a side!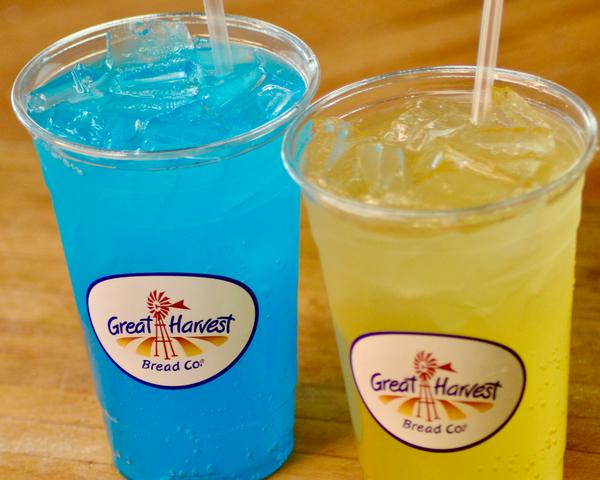 Italian Sodas
Finally, our last drink choice is our homemade Italian Sodas. With endless mixtures you get to choose your own flavored syrups to make a personal Italian soda. From Raspberry, Mango, and Lavender, to Cotton Candy, Bubble Gum, and Gingerbread, we have and can make all the combinations you want!